Get iPhone iOS Emoji on your Android Phone just install this app and get all the latest emojis of the iPhone on any of your android devices.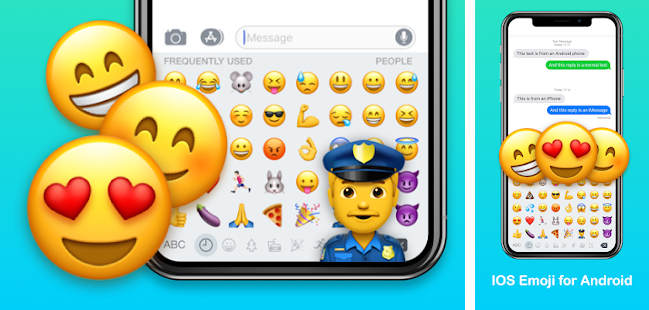 Input and share new colors and cute emojis anywhere! Enjoy wonderful emoji life, you can share thumbs up(👍) and heart emojis (❤️) with friends, like poo emoji(💩), or laughing(😂). it is very funny.
It have include all-new color emojis, which you can input and share with your friend. just bring you to the wonderful emoji color life.